Kia K5 sedan is getting ready for restyling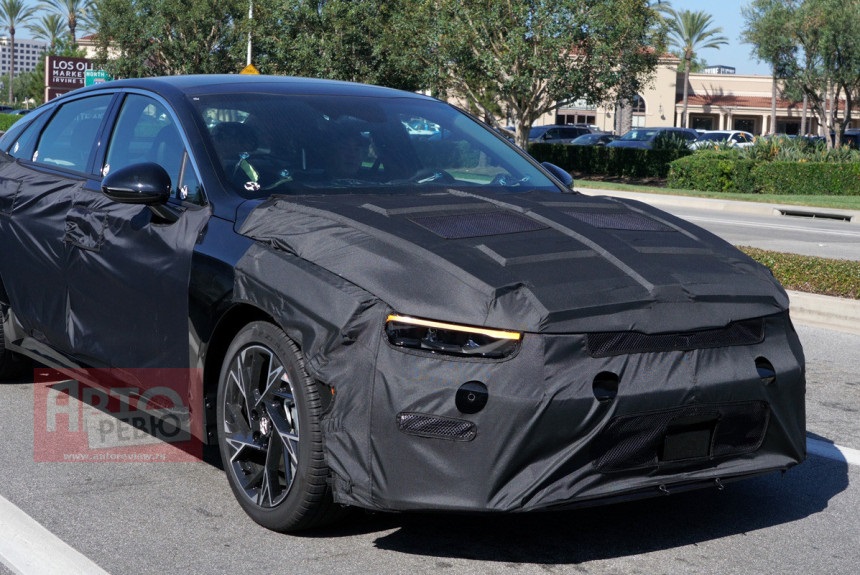 Our freelance author Dmitry Shulpin, who lives in the USA, shared fresh spy photos. In California, he met a camouflaged prototype of the updated Kia K5 sedan. This model was introduced at the end of 2019 and replaced the Kia Optima sedan, and last year underwent a minor upgrade. Now it's the turn of a full-fledged restyling. By the way, Kia K5 sales are falling in America: last year demand decreased by 28% (to 66298 cars), and in the first nine months of this year — by another 7.4% (to 49594 units).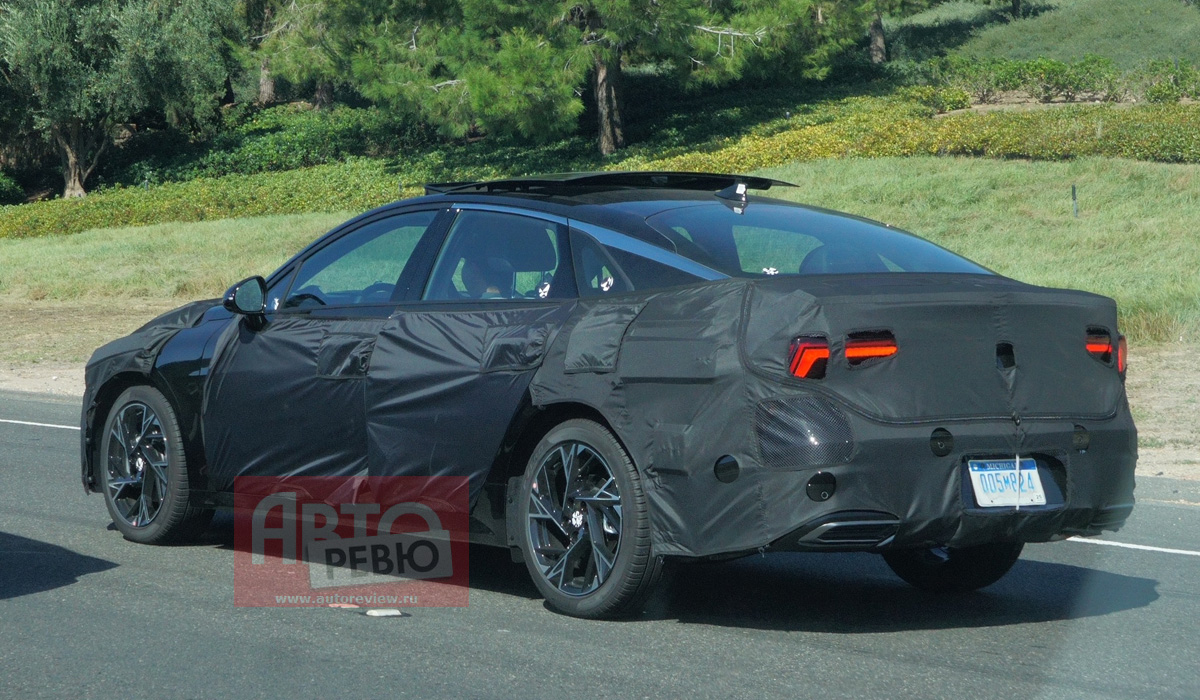 If the restyling of the related Hyundai Sonata sedan turned into a radical image change, the Kia K5 will follow the path of evolution. Under the dark camouflage tarpaulin, you can see that the car will get new bumpers, other headlights, as well as rear lights in the form of boomerangs. Some elements of the K5 will be similar to the fresh Kia K3 sedan, but the overall style will remain. The interior is still hidden from view, but a single wide screen for devices and a multimedia system is expected there.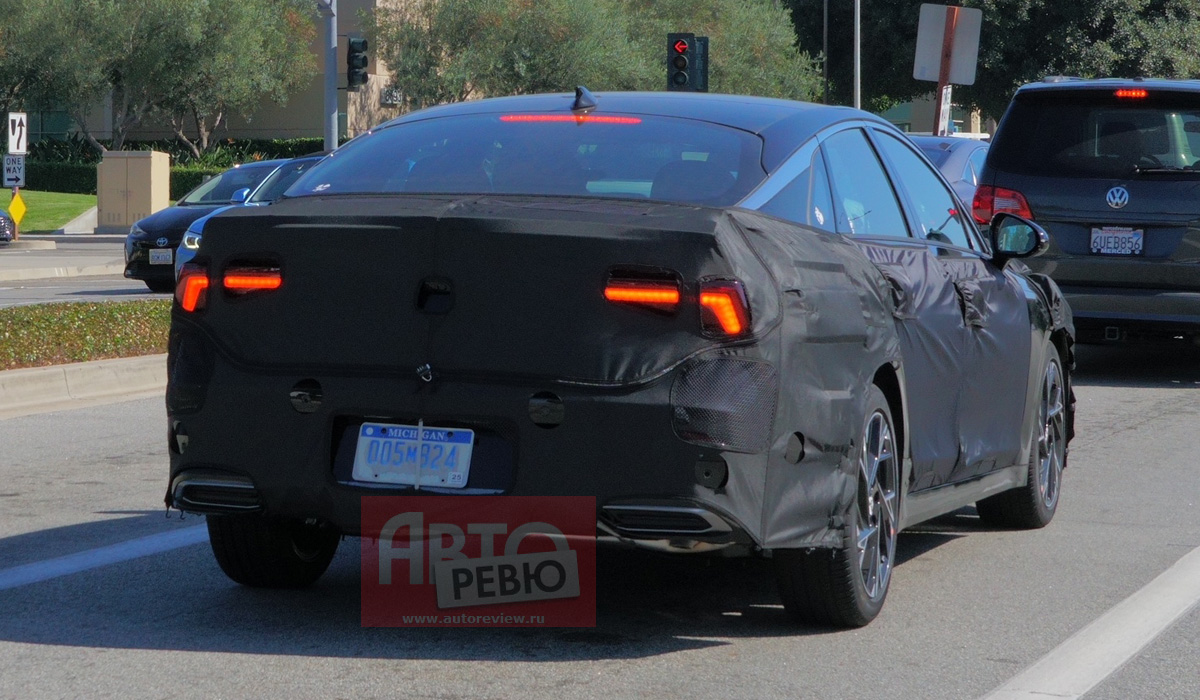 We will learn about possible technical innovations later. Now Kia K5 is sold in the USA with two engines to choose from. The basic 1.6 turbocharger (182 hp) is paired with an eight—speed "automatic", the drive is front or full. The top GT version has a 2.5 turbo engine (294 hp) and an eight-speed "robot", but the drive is only front. There are three more variants of power plants based on a two-liter atmospheric engine on the South Korean market: the standard version (160 hp), hybrid (204 hp) and modification with gas cylinder equipment (146 hp). Plus, an atmospheric 2.5 engine (194 hp) is available in some countries.
The premiere of the updated Kia K5 sedan is expected in November. Now in South Korea, at least 24 million 180 thousand won ($ 17,900) are being asked for this model, and in the USA the basic version costs $ 25,390.