The world's first hydrogen-powered yacht for Bill Gates
The 112-meter hydrogen-fueled yacht, named "Aqua", will be built and launched in 2024 by the Dutch company "Sinot Yacht Design & Architecture". The five-deck yacht is designed for 14 passengers and 31 crew members. On Board the Aqua there is a cascading pool with panoramic views, a gym, Spa, kitchen, two VIP cabins in a minimalist Japanese style, and a helipad.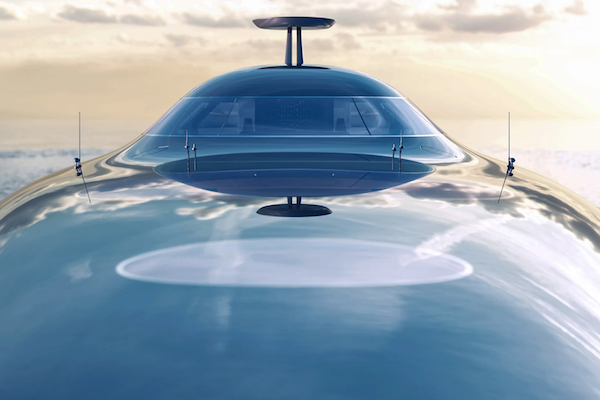 The maximum speed of the vessel is only 17 knots or 31.5 km/h, but the power reserve of about 6000 kilometers from one refueling station is enough to get from New York to London.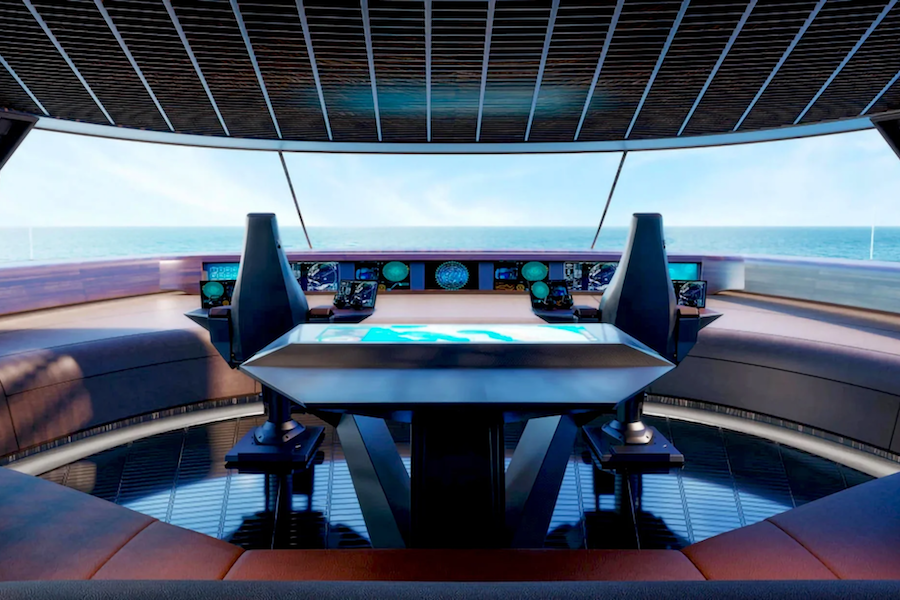 Two 28-ton tanks with liquid hydrogen are located below the deck. The fuel is cooled to -253 degrees Celsius and feeds two Voith Scheider Prollers with a capacity of 1 MW each and two additional thrusters with a capacity of 300 KW for more precise maneuvering.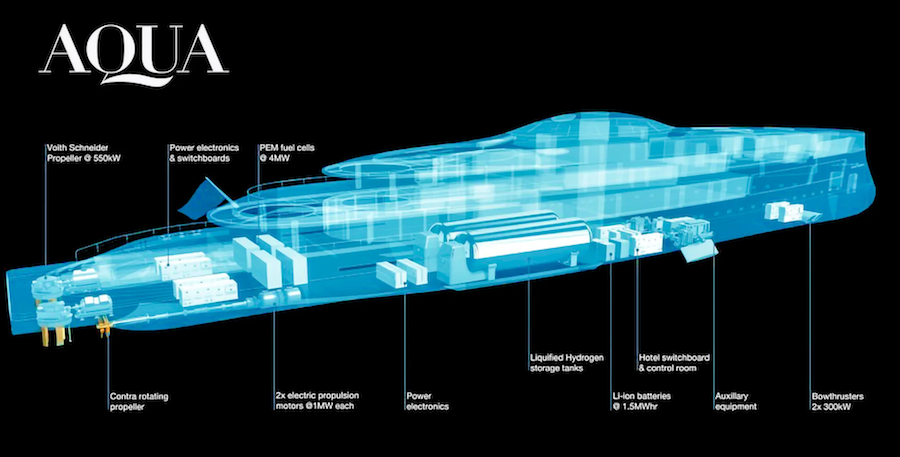 A backup diesel-powered power plant is also provided. The 1.5 MWh battery acts as a buffer, providing instant access to power.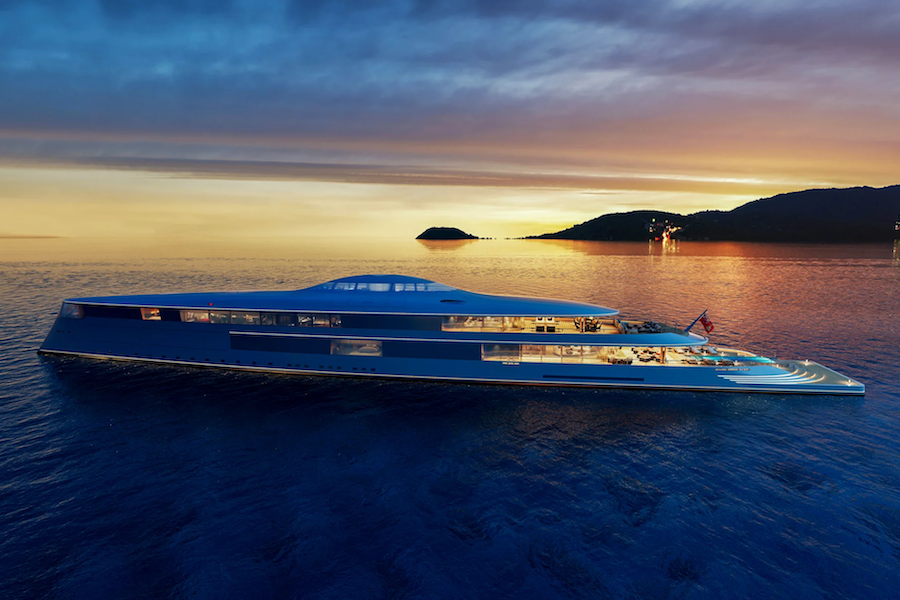 A copy of the yacht for $ 645 million was ordered by bill gates, the founder of Microsoft. He did not buy all the previous yachts but rented them.