Bombardier Global Express XRS Private Jet
Price: 45 500 000 $
Debuting in late 2005, the ultra long range corporate and VIP, high speed jet aircraft by Bombardier Aerospace the Bombardier Global Express XRS stunned all onlookers and critics.  Science meets form and function in this elegant yet powerful piece of machinery.  Just what makes the Bombardier Global Express XRS so spectacular?  Here is a look at what sets it apart from anything else in the sky.
The Machine
A few stats on this jet will help you see what makes this plane able to do what it does.  Housing to  two Rolls-Royce BR710 turbofan engines, this jet will have you reaching cruising speeds of M0.85 at a range of 6,150 nm (11,400 km). Fly farther, faster and climb quicker than any other business jet in its class!  The Bombardier Global Express XRS is an improved design over its predecessor, the Global Express.  The reason for the improvement?  To prove it could be done, they simply wanted a better, sleeker, faster machine.  Everything about this aircraft is impressive, from the inside out.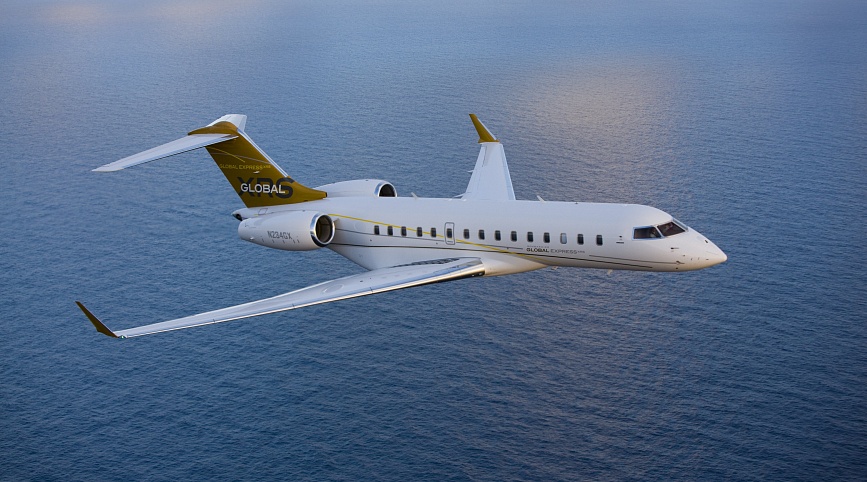 The Design
If you love what you read so far, you are sure to be equally impressed with the inside design.  With more natural light thanks to two more windows added to the design.  A comfortable, private and quiet stateroom for the long cross continental flight is at your disposal.  The baggage area is larger, the refueling time is faster and the seating compartment is long.  Comfort and elegance define the inside cabin space of this aircraft.  The galley is bright and spacious and there is a large workspace for when your business just can't wait.  Even the crew has a comfortable spot to rest for those long flights.
The Bombardier Global Express XRS is a feat of engineering.  One look at the sleek strong plane will have you in awe of what modern aviation can provide.  Ride in class and comfort in this ultra-long range corporate jet and see for yourself what all the hype is about!